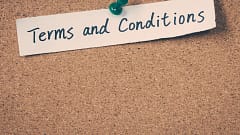 We clearly defines our terms and conditions
why we need 50% advance?
we take at least 50% advance in urgent basis order.
For Hyderabad, Karachi and peshawar, Multan and kasur orders we also take 50% advance payment to proceed order.
If we dispatch your order on cash on delivery (COD) and due to any reason we get the order back. We will not take any further orders on COD but on Advance payment.
To know more about you can visit here
Banking Details
Account title: Hafiza Amreen Fatima
IBAN: Pk11ALFH0161001007039378
Account number: 1001007039378
Bank Name: Alfalah
Thank You
Zimalz.com
Delivery Policy
Zimalz always manage to deliver your order as soon as possible.
We do not compromise on your product quality.
once customer place order he/she will received a call email or WhatsApp in case customer don't reply to confirmation text zimal'z  have all rights to cancel the order. After the confirmation of your order, we will proceed your order.
In case the product is not delivered within the mentioned time period, the customers are requested to contact at WhatsApp 03033875757 along order no.
Please note that the orders only ship on business days i.e from Monday-Friday.
If you want to know about the delivery fee outside Pakistan you can contact us via email at zimalfaheem20@gmail.com or call us at 03033875757 and we will let you know the delivery cost to your location.
Avoid any delivery delay by providing your full address along with your contact details. courier company will try to contact you via with the telephone number provided before arranging delivery. If unable to contact the courier company will return the parcel to Zimalz and we will then try to contact you and arrange another delivery.
Foe more quires you can contact us.
Payment Options
Cash on delivery
Transfer through Bank
Jazz Cash (03033875757)